Editorial Board
Editor-in-Chief
Francesco Sardanelli, University of Milan, Research Hospital Policlinico San Donato, Milan, Italy
Editorial Board
Biomathematics and computer modelling
Peter M.A. van Ooijen, Groningen University Hospital, Groningen, the Netherlands
Contrast materials, tracers and theranostics
Silvio Aime, Università degli Studi di Torino, Torino, Italy
Philippe C. Douek, Université de Lyon, Lyon, France
Twan Lammers, RHTW Aachen, Aachen, Germany
Clemens W.G.M. Löwik, Erasmus Medical Center, Rotterdam, the Netherlands
Robert N. Muller, Université de Mons, Mons, Belgium
Mark D. Pagel, University of Arizona, Phoenix/AZ, USA
Experimental models of human disease
Nahum Goldberg, Hadassah Hebrew University Medical Centre, Jerusalem, Israel
Fabian Kiessling, RWTH Aachen, Aachen, Germany
Esther Lutgens, Academic Medical Center, Amsterdam, the Netherlands
Information technology, big data, image reconstruction and post-processing
Marina Codari, Politecnico di Milano, Milan, Italy
Matthias Dietzel, Universitätsklinikum Erlangen, Erlangen, Germany
Fabio Galbusera, Research Hospital (IRCCS) Policlinico San Donato, Milan, Italy
Muhammad Umair Ahmad Khan, Hanyang University, Seoul, South Korea
Domenico Mastrodicasa, Stanford University School of Medicine, Stanford, California, USA
John W. Nance, Medical University of South Carolina, Charleston/SC, USA
Imaging biomarkers, radiomics, radiogenomics, and imaging biobanks
Muneeb Z. Ahmed, Harvard Medical School, Boston/MA, USA
Pascal Baltzer, Medical University Vienna, Vienna, Austria
Mansoor Fatehi, Brain Mapping Biobank, Iran
Eduardo Fleury, Santa Casa de São Paulo, São Paulo, Brazil
Silvia Giordano, Torino Medical School,Torino, Italy
Elisabeth A. Morris, Memorial Sloan-Kettering Cancer Center, New York/NY, USA
Emanuele Neri, Università di Pisa, Pisa, Italy
Luca Roccatagliata, Università degli Studi di Genova, IRCCS Ospedale Policlinico San Martino, Genoa, Italy
Interventional

Jung Hwan Baek,
Asan Medical Center, Seoul, South Korea
David C. Madoff,
Weill Cornell Medical College, New York/NY, USA
Karl Schürmann,
St.-Johannes-Hospital, Dortmund, Germany
Luca M. Sconfienza,
Universita degli Studi di Milano, IRCCS Istituto Ortopedico Galeazzi, Milan, Italy
Metabolic and functional imaging
Moritz Albrecht, University Hospital Frankfurt, Frankfurt, Germany 
Fabao Gao, Sichuan University West China Hospital, Sichuan, China
Franca Podo, Istituto Superiore di Sanità, Rome, Italy
Akos Varga-Szemes, Medical University of South Carolina, Charleston/SC, USA
Methodology and statistics
Federico Ambrogi, Universita degli Studi di Milano, Milan, Italy
Giovanni Di Leo, Research Hospital (IRCCS) Policlinico San Donato, Milan, Italy
Molecular and hybrid imaging
Andor W J M Glaudemans, Groningen University Medical Center, Groningen, the Netherlands
Thomas H. Helbich, Medical University Vienna, Vienna, Austria
Xavier Golay, UCL Institute of Neurology, London, UK
Konstantin Nikolaou, University Hospital Tuebingen, Tuebingen, Germany
Gianmario Sambuceti, IRCCS San Martino, University of Genoa, Genoa, Italy
Riemer H.J.A. Slart, University Medical Center Groningen, Groningen, the Netherlands
Novel imaging modalities/techniques
Rossano Girometti, University of Udine, Udine, Italy
Jaap Stoker, Academic Medical Center, Amsterdam, the Netherlands
Siegfried Trattnig, Medical University of Vienna, Vienna, Austria
Radiobiology, radioprotection, and physics in radiology
Nicolas Foray, Centre de Recherche en Cancérologie de Lyon, Lyon, France   
Annual Journal Metrics
Speed
32.2 days to first decision for reviewed manuscripts only
31.1 days to first decision for all manuscripts
119.2 days from submission to acceptance
51 days from acceptance to publication

Usage
82,940 Downloads
138 Altmetric Mentions
In our blog you'll find highlights and opinions on the best research we publish, interviews with our Editors, as well as insights and perspectives on open access publishing.
Need help with APC funding?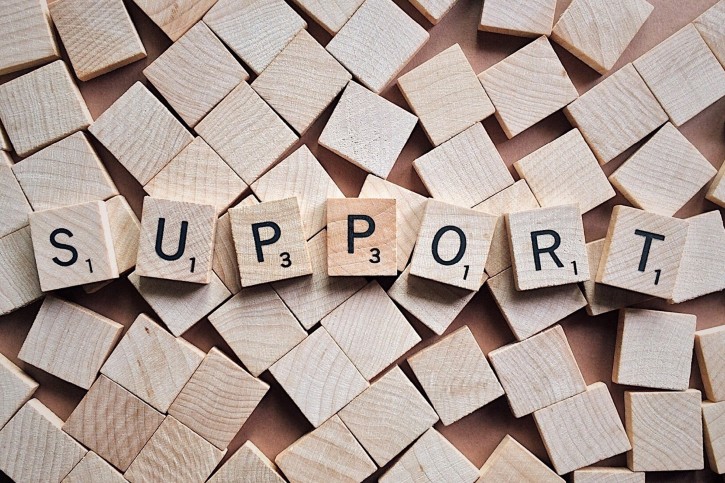 We offer a free open access support service to make it easier for you to discover and apply for article-processing charge (APC) funding. ​​​​​​​Learn more here.

ISSN: 2509-9280 (electronic)